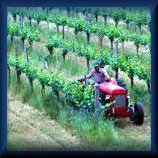 Oil Eater - The Safe Alternative

Oil eater specifications & recommendations

· Recommended for household and industrial use
· Dissolves grease and oil on asphalt or concrete driveways, engines, lawn mowers, tools, ovens and outdoor grills
· Works excellent as a pre-wash for dirty clothes and will remove most stains from carpets, floor mats and upholstery. When
used on carpets, floor mats and upholstery, always spot-check for color-fast of your material
· Concentrate for pressure washing, parts cleaning, parts washers, floor scrubbers, etc.
· Diluted as directed, Oil Eater saves money
· Application and dilution chart is included on the rear label of all packages
· Non-flammable, non-toxic and biodegradable
· Contains no acids, abrasives or petroleum solvents
· Authorized by USDA for cleaning non-food areas
· Caution: Eye irritant
Please call 1-800-528-0334 for free professional cleaning advice using Oil Eater Cleaner Degreaser.
Surface Tension Reduction:
· Oil Eater uses a combination of non-petroleum solvents and specially formulated surfactant to lower the surface tension of
the water and to penetrate both water soluble and oil soluble soils
· Once the surface tension of the water is lowered, more thorough contact of the soiled surface by the cleaner is achieved
Coupling Ability:
· Oil Eater is a very strong coupler
· With this capability and its inherent cleaning power, Oil Eater works to pull oil and water soluble dirt from the soiled surface
· Oil Eaterís unique emulsification properties causes the coupling of oil soluble dirt and water
· Action keeps the soils suspended in the cleaning solution preventing the redeposit of the soils on the surface being cleaned
Built for Strength:
· Oil Eater uses highly refined chemicals known as builders to improve cleaning strength
· Inorganic materials work to disperse solid soils and enhance water softening
Alkalinity:
· Oil Eater is a highly alkaline product
· pH of Oil Eater is above 7.0
· Alkalinity is essential to cleaning fats and oils; it works to breakup these soils into small particles
· Allows the other cleaning actions of Oil Eater to perform more efficiently
Oil Eater Cleaner Degreaser Technical Data:
Appearance:
· Clear yellowish liquid
· PH (Modified ASTM D-1172)
· Of concentrate: 12.7
· Of 10% solution: 11.2
· Specific gravity: (ASTM D-891), 20O C1.052
· Refractive index: (ASTM D-1218), 20O C15.5
· Available alkali content: 3.0 as NA2SIO35H20
Product Handling:
· Avoid prolonged contact with aluminum surfaces
· Prolonged contact with glass may result in etching
· If extensive contact with skin is expected, chemically resistant gloves are recommended
· Consult Oil Eater material safety data sheet for further details